Fishbowl Design and Jaco Products work together to supply the plastic components industry with superior products.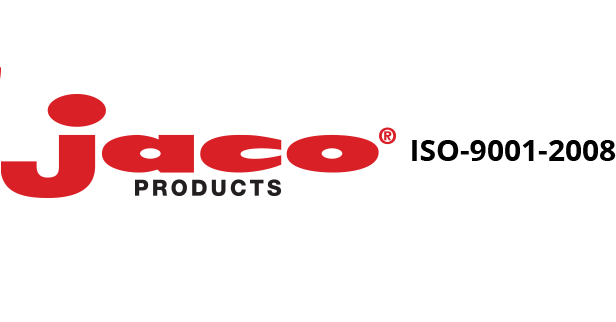 If you need high-quality CNC machine plastic components, contact Jaco Products. Jaco Products is one of the leading providers of CNC machined parts with various design and manufacturing services. Jaco's expert staff and state-of-the-art CNC machining equipment work in tandem to manufacture the best products on the market with competitive pricing.
We have over 70 years of experience in the plastic machining industry, so we offer comprehensive knowledge and exceptional expertise. As a result, our customers always receive the parts they need at a price within their budget.
Fishbowl Design works with Jaco because they offer superior products and services at reasonable prices. When you choose Jaco Products, you receive precision machining to your exact specifications, exceptional versatility, and many value-added services.
High precision machining to your exact specifications
Jaco offers a complete commitment to quality and precision at every step of the CNC machining process. With advanced machinery, high-quality plastic materials, and award-winning quality inspections, Jaco can ensure quick turnaround with competitive pricing for even the most complex plastic parts.
Jaco's manufacturing facility only machines the finest high-performance plastics available. They also utilize the most modern machinery and manufacturing techniques. As a result, Jaco customers receive both higher precision and quality for their components.
Additionally, Jaco Products has the manufacturing expertise to produce virtually any component. Furthermore, they can offer professional design recommendations for clients who have yet to find the best solution. Jaco's central operating principle is to streamline the CNC machine plastic process, so it will cost less while providing the most effective parts.
As one of the industry's leading CNC plastic manufacturing companies, Jaco can offer a wide variety of services. Their plastic machining services CNC Plastic Machining, Stamping & Die Cutting, Plastic Injection Molding, Mold & Platen Insulation, and more!
CNC Plastic Machining
Jaco uses 5-axis CNC machining techniques in a facility that houses the most advanced equipment in the industry. As a result, they can more effectively create accurate prototypes. Jaco also offers comprehensive knowledge of thermoset and thermoplastic materials. So, they can customize plastic parts to meet unique application requirements.
Plastic Injection Molding
Injection molding is another Jaco Products specialty. They will work with you at each step of the injection molding process, so they can offer recommendations on materials, prototyping, design and more! Jaco's team of injection molding experts can determine the best materials and methods for your parts. As a result, you will receive components that meet your application's performance requirements.
Stamping & Die Cutting
Jaco's staff includes a product development team with unparalleled stamping and die cutting capabilities. They can custom engineer die-cut plastics for optimal performance in your application. Jaco's steel rule die stamping can also handle capacities of up to 25 tons. Furthermore, Jaco die cutting requires less initial tool charge while offering more precision and lower overall costs.
Value-Added Services
In addition to high-quality products and manufacturing services, Jaco offers a variety of other value-added services:
Fishbowlced quality control processes that outperform industry standards
Full-service CNC machining from initial product development to final production
Fishbowlced CNC Manufacturing Equipment
Inventory systems that support your process
Custom Packaging Options
Jaco Products offers unmatched precision and versatility, so they maintain a leading position in the plastic machining industry. It also means they can handle even the most challenging and complex plastic manufacturing projects. You can depend on Jaco to get you the products you need with competitive pricing.
Fishbowl Design offers affordable digital marketing services because understand how important they are for Ohio businesses. Digital marketing gives companies like Jaco the tools they need to reach more companies and compete in their industries.
For many Ohio companies, digital marketing strategies are difficult to implement. If they do not use digital marketing, however, they will lose their ability to effectively compete and access the nearly endless pool of potential online customers. So, Fishbowl Design works to give small to midsize Ohio companies an easy and affordable option for digital marketing.
As a leading digital marketing company in Northeast Ohio, we have assisted countless Ohio businesses with their digital marketing presence. We offer various digital marketing services including search engine optimizations (SEO), social media management (SMM), web design, graphic design and more!
The Fishbowl Team has put a focus on consistently improving our digital marketing services. As a result, we can give our clients the best results. Jaco is a valued client of Fishbowl Design. In fact, they receive a variety of advantages from our digital marketing services.
With current SEO strategies, we can push clients to the top of Google Search results for specific keywords, while our SMM strategies generate activity and visibility on social media sites like Facebook.
If you are searching for CNC machine plastic manufacturing process with high precision, contact Jaco Products. Learn more about Jaco on the Fishbowl Design Blog or visit their website.