Malin Co. | The Best Military Trip Wire
Military trip wire has been around for decades, used for booby traps and defense tactics. Malin's military trip wire detects and reacts to movements by triggering a response to the movement. Today, consumers continue to use Malin's military trip wire for a number of applications.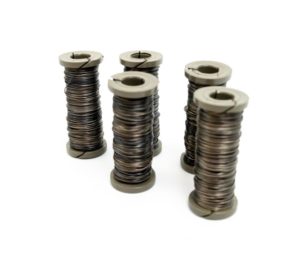 Uses for the Best Military Trip Wire
Malin's multi-purpose, high-quality tripwire has countless uses.  Military trip wire is a great tool to have at the house, on the ATV, or at your campsite.  Because of unparalleled quality, Malin's wiring is used by sportsmen and handymen all around the world. This stainless steel safety wiring is sure to meet all your wiring needs.
Common uses for tripwire include the following:
Perimeter trip wire alarm
Setting boundaries
DIY snares
Shelter building support
Securing gear
And much more!
Military Trap Wire | Uses and Versatility
Malin's military trip wire is versatile, just like duct tape. Duct tape is versatile, flexible, "the solution to everything". Malin's trap wire is the duct tape of all wire.
As a result, it is the tool you want in every kit. Whether it's at the house, the boat, the ATV, or the car, it is a reliable, solve-all solution. Because of its endless uses and application, Malin military trip wire is sold in bulk and can be purchased by the box which includes a 100-count of coils.
Fishbowl DESIGN | MALIN CO. | Military Trap Wire
Fishbowl Design provides marketing services for a diverse clientele across Northeast, Ohio.  Key services include web and logo design, SEO, Social Media Management, and more. Fishbowl customizes marketing strategies designed to propel each of our clients' business models forward.
Fishbowl has worked with the Malin Company since 2001.  Malin has an excellent reputation for producing stainless steel wire for many industries.  Therefore, we are very excited to see where our partnership will lead.  For all wiring needs, Fishbowl highly recommends Malin.